A visit to Hardys Tintara is not just about tasting wine, but experiencing the rich history that goes into running a business over 170 years.

The Hardys Tintara winery, on the main street of McLaren Vale, has been at the heart and soul of the region from the very beginning. In 1878 Thomas Hardy transformed an old flour mill into one of the region's best wine cellars, and with his success, McLaren Vale began to prosper and grow.

Today, we are proud to still be the home of Hardys, and be able to showcase the original winery, as well as combine time-honoured winemaking techniques with the best of today's technology.
Book Online
Our Address
Opening Hours
Mon - Sun 11am - 4pm
Open Public Holidays excluding Good Friday, Christmas Day, Boxing Day and New Year's Day
Get in Touch
SELF-GUIDED TOUR
Things to do at Hardy's Tintara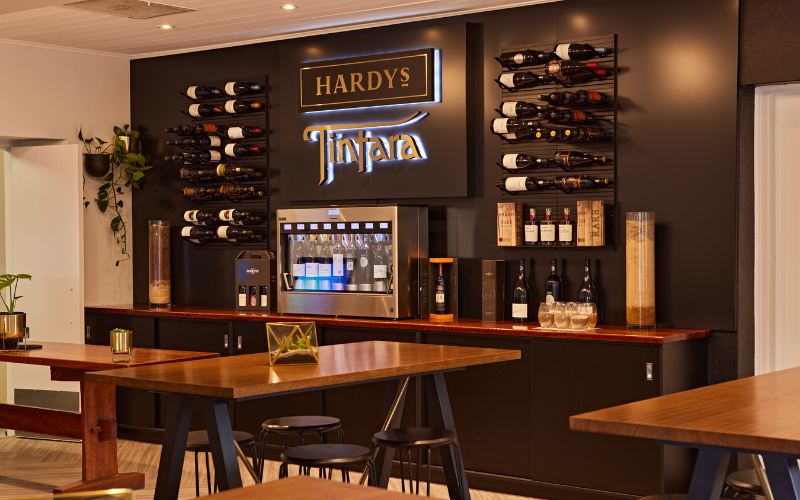 Our Cellar Door
At Hardys Tintara Cellar Door you can enjoy a range of wines that showcase the best McLaren Vale has to offer.

Hardys Tintara is a proud member of the Ultimate Winery Experiences Australia family. A hand-selected collection of Australia's best premium wineries that offer limited, memorable wine experiences featuring personalised tours and tastings. These exclusive experiences reveal stories about the families behind the winery as well as exciting behind-the-scenes experiences, gastronomic adventures and bespoke group itineraries to explore the region.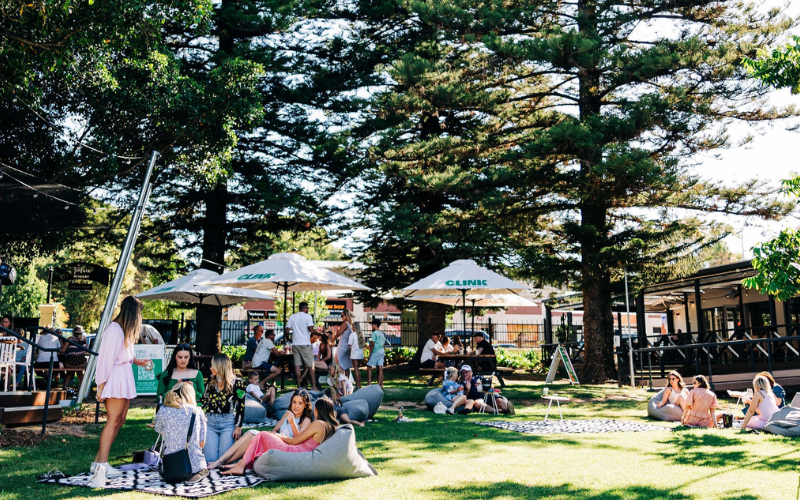 CLINK at TINTARA
Cross the sprawling lawn area, (home to the biggest fig tree in the Southern Hemisphere) to the Fleurieu's newest pop up 'CLINK @TINTARA', proudly brought to you by Tintara Winery & McLaren Vale Hotel.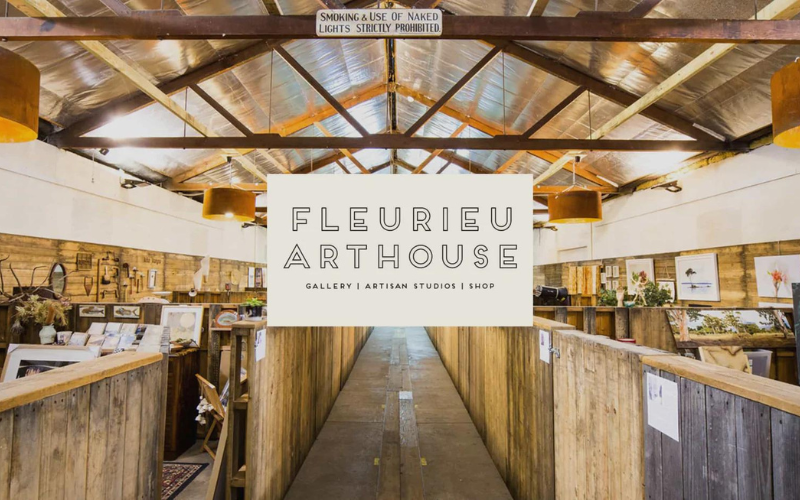 FREE
Fleurieu Arthouse
Housed on the historic Hardys Tintara site, the Fleurieu Arthouse is an exciting alchemy of creative talent with a stunning exhibition space, working artist studios, artisan retail shop and interactive workshop space.

Summer Opening Hours
Everyday from 10am - 5pm

Winter Opening Hours
Fri – Mon 11am – 4pm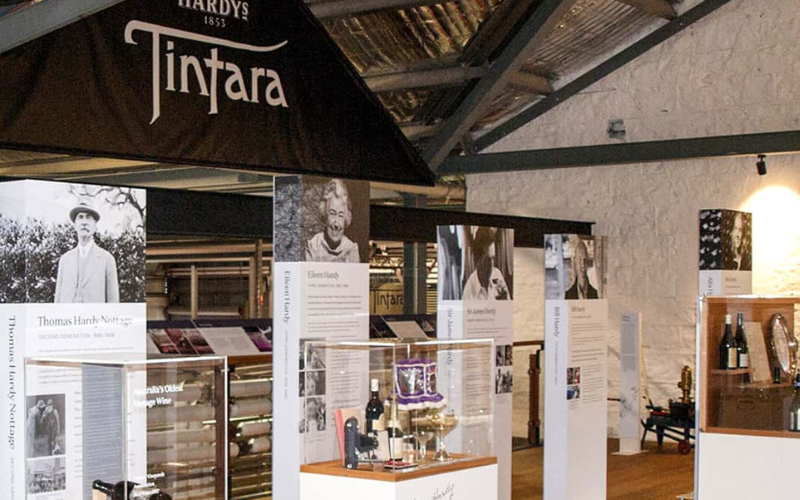 BEHIND THE SCENES
Wine Viewing Platform
Explore the generations of the Hardy family who have worked and contributed to Hardys Wines over the many years with our museum display. Take a look at a few of the key pieces of winemaking equipment that have been part of the winemaking process.
Or take in the view of our open fermentation cellar, where all the premium Hardys red wines are made every year from February to May. From plungers, to basket presses, to 5 and 10 tonne fermenters, this is the heart of our working winery.
ROAM
The Garden
The lovely gardens at Hardys Tintara includes a large lawn area and our most distinguished feature - the enormous Moreton Bay Fig Tree. Planted in around 1868 and listed in the National Trust Register of Significant Trees, numbered 17 out of 650. The seedling was handed to the Manager of the Mortlock Mill around 1865 by the Adelaide Botanic Gardens Director of the time, who encouraged their planting, as he considered the Moreton Bay Fig to be the Oak tree of Australia. Rumoured to be the largest Moreton Bay Fig tree in the Southern hemisphere, this tree is as much a part of Hardys Tintara as the winery itself.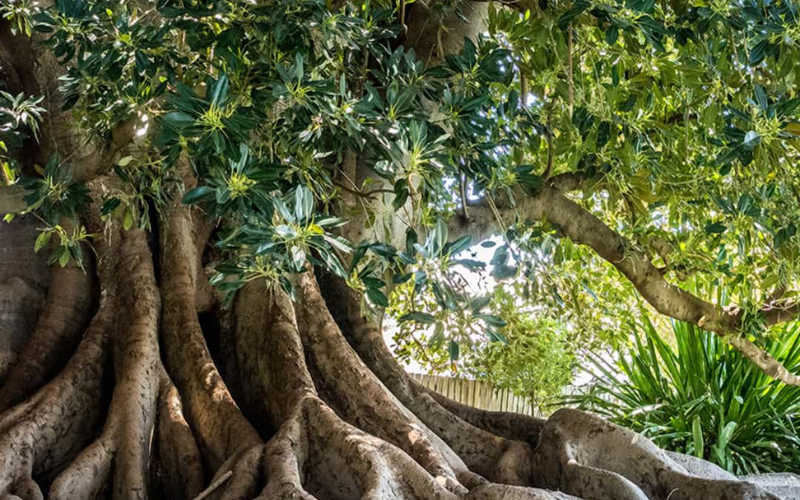 McLaren Vale
Cellar Door Tree Trail
There are a number of significant trees in our region that have been recognised and have become part of the McLaren Vale Cellar Door Tree Trail. At Hardys Tintara we have 3 significant trees that are part of the tree trail. The Moreton Bay Fig (Ficus macrophylla), the Norfolk Islamd pine (Araucaria heterophylla) and the Small-leaved Moreton Bay fig (Ficus obliqua). Each tree bears a tag that shows the age and height of the tree as well as the importance of the tree in relation to climate control evidence and other biodiversity factors.
Plan Your Visit
Wine Tastings
Hardys Tintara offers guests a range of seated wine tasting and experiences to remember.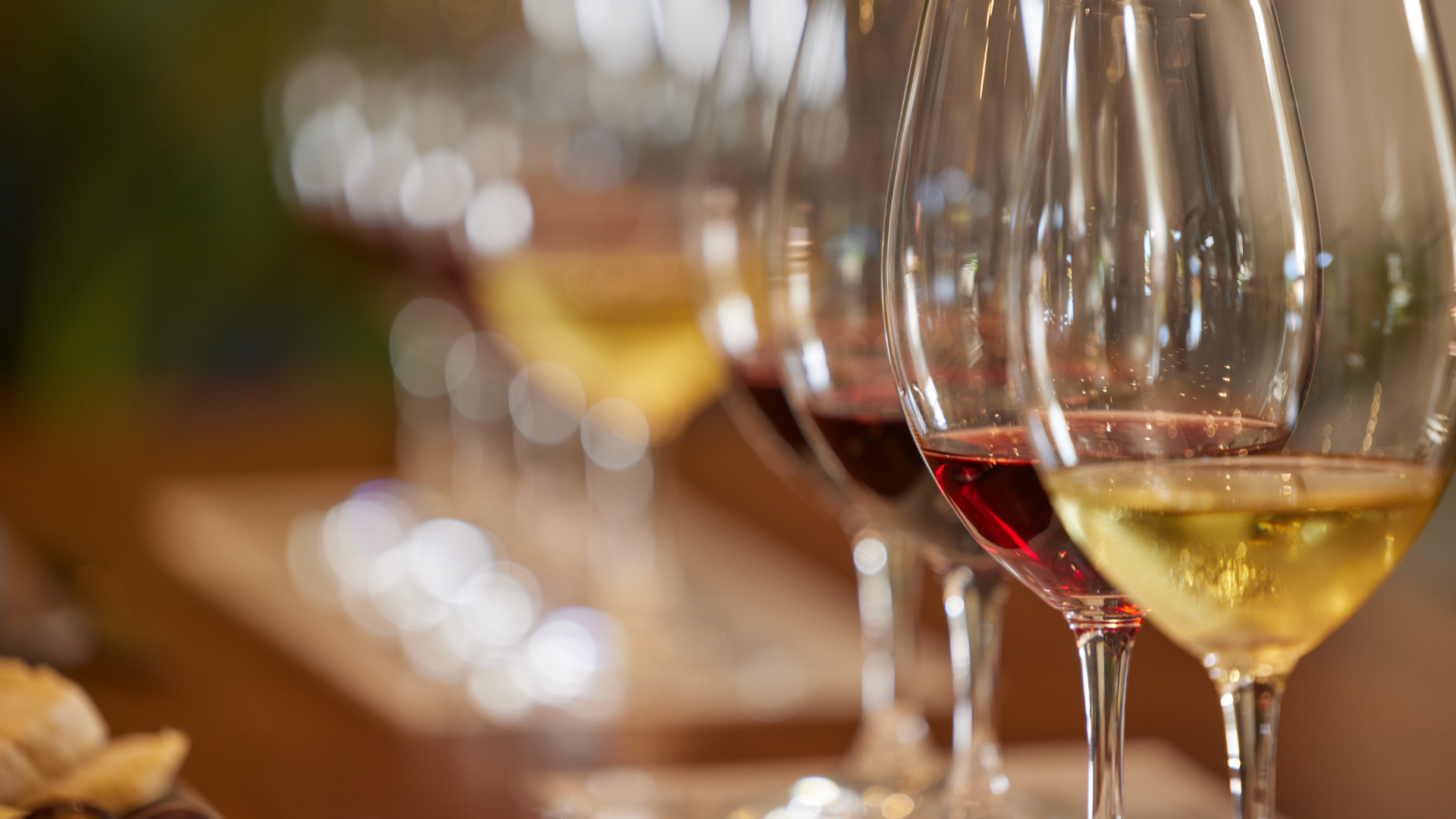 Premium Tasting
Taste 5 icon and super premium red wines that showcase our long-standing commitment to quality, backed by over 9000 medals.
$25 / 45 mins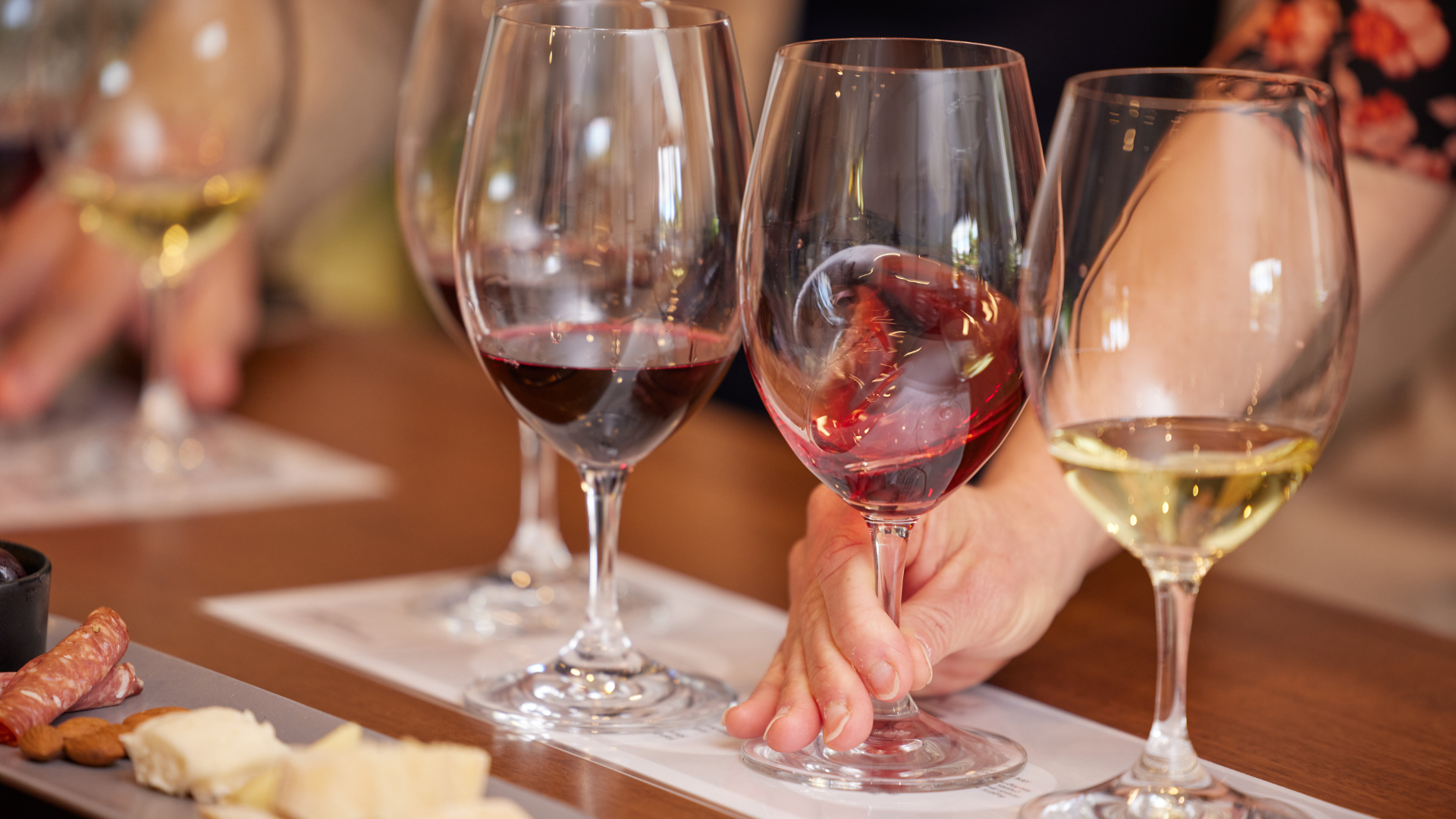 Standard Tasting
Explore 5 wines from our range from our Heritage Reserve Range, Tintara Range or Light Wines Range.
$15 / 45 mins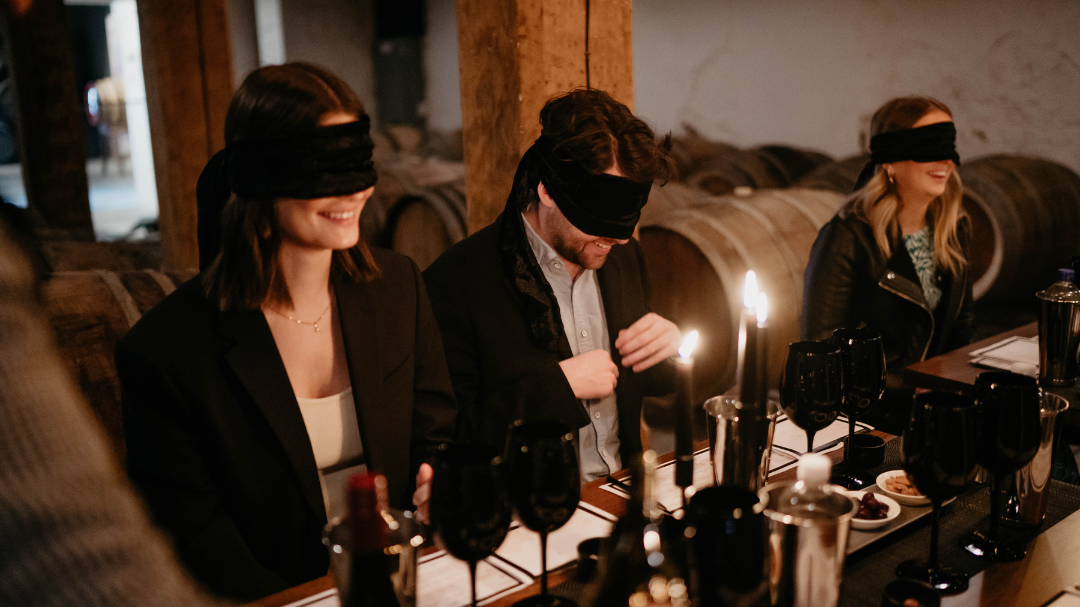 A Sensory Experience
Tasting in the Dark
Have you ever wondered how the senses work together to influence what you taste? Have you ever wondered what happens when we remove the sense of sight? And how does this influence the wine experience?
If these walls could talk
Hidden Secrets Tour
Discover the rich history of Thomas Hardy and his wine empire with an intimate, guided tour through the historic Hardys Tintara property and taste five of our best wines matched with a local tasting plate.
Group tastings
Enjoy and explore a selection of 5 Hardys Wines with a group of 10 - 20 friends hosted in our Winery Viewing Platform.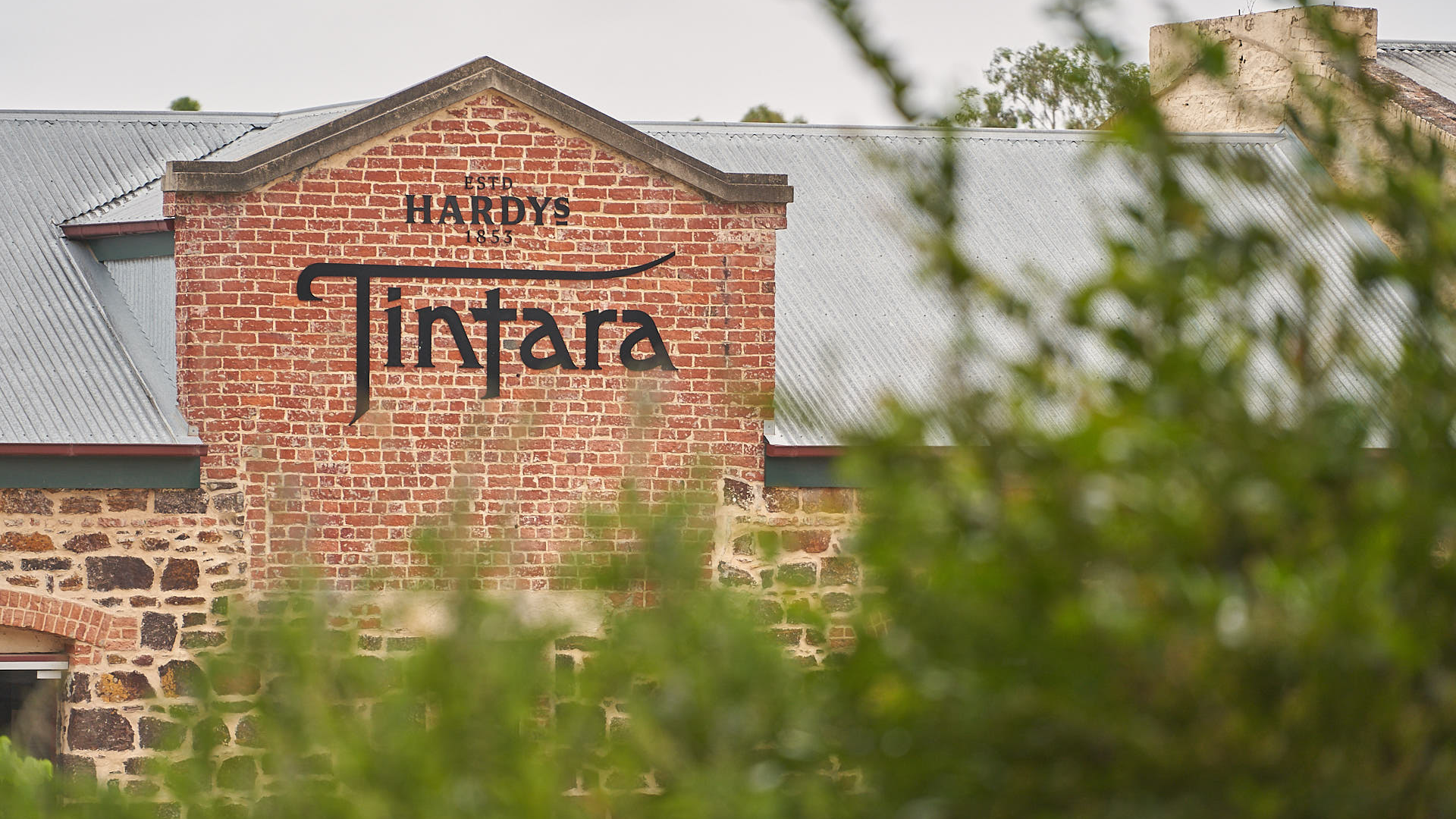 550
Gift Vouchers
Give the gift of experience at Hardys with a gift voucher
A sensory experience
Tasting in the dark
Have you ever wondered how the senses work together to influence what you taste? Have you ever wondered what happens when we remove the sense of sight? And how does this influence the wine experience?
Book now
Tasting in the dark
FAQs
Do you allow dogs at the cellar door?

Yes, we have expansive lawns and plenty of space for your furry friend. Dogs however are not allowed inside the Cellar Door.
Do you have to have a booking to visit?

To ensure you get the best experience at our cellar door, please make a booking ahead of time either by booking an experience or calling our cellar door
How long does a tasting take?

Our Premium and Standard tastings take around 45 mins
Do you offer food? And wine the by the glass?

Yes, we have a selection of regional produce platters and wine by the glass for you to enjoy at Hardys Tintara. The platters have been designed for two to three guests and for you to order multiple to build a larger platter.
Do you have non-alcoholic wines?

Yes, we have our Hardys ZERO range of non-alcoholic wines featuring a Sparkling Wine, Chardonnay and Shiraz available to enjoy a glass or to take home. We also have a range of traditional soft drinks available.
Can we bring a picnic? Do you have BBQs?

No, we no longer have the BBQ facilities available for guests to use. As we have our picnic platters available at Cellar Door and during the Summer period the Clink Food Truck, there is no bring your own picnic available.
Do you take large group bookings?

Yes, for a group of 11-20 guests, hosted in our Winery Viewing Platform we offer our Group Wine Tasting Experience (booking is required – see our Group Wine Tasting Experience). For groups of 21- 45 guests we offer our Hardys Tour And Tasting – Private Group Experience. Please contact Cellar Door for enquiries and bookings.
Are you kid friendly?

Yes, with the expansive lawns and plenty of space for kids to play around and explore. While you are enjoying a tasting, to entertain the kids we have our Around Hardys Tintara Scavenger Hunt.
In the spirit of reconciliation, Hardys Wines acknowledges the Traditional Custodians of country throughout Australia and their connections to land, sea and community. We pay our respect to their Elders past and present and extend that respect to all Aboriginal and Torres Strait Islander peoples today.