Then, Now & Always. Certainty In Every Bottle.

From the moment Thomas Hardy arrived in Australia in 1850, to the wide range of quality wines we produce today - you can always be certain of Hardys Wines.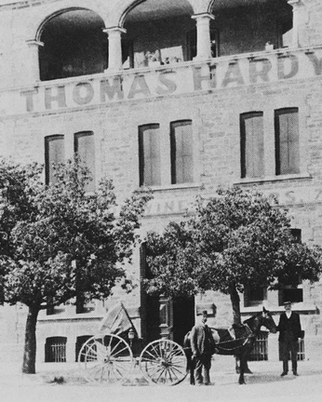 Dive into our rich history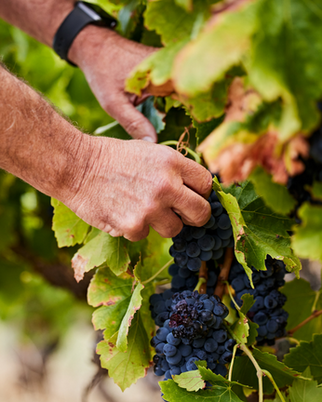 Discover our philosophy
Discover the McLaren Vale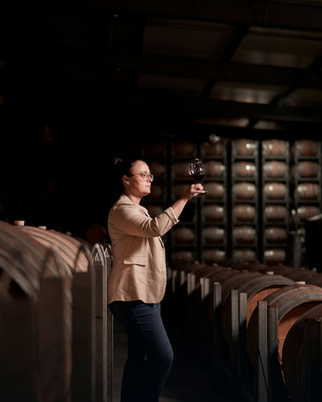 Meet the WInemakers
THE FAMILY
The Story Begins
The story of Hardys begins with the very man who gave us his name, Thomas Hardy. From the moment he arrived in Australia in 1850, his ingenuity, determination and hard work built a business that has lasted more than 160 years.
BORN ON THE FARM
1830
Thomas Hardy was born in the small village of Gittisham, in Devon, England. He was one of generations of Hardys who lived and farmed in the Devon countryside.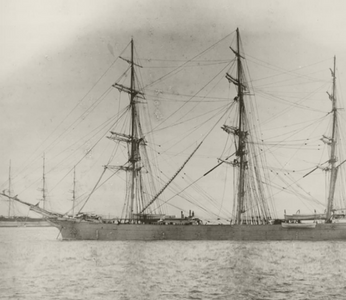 OPPORTUNITY BECKONS
1850
Thomas always could sense a great opportunity and he saw just that in the colonies, so, at the age of 20, with only £30 in his pocket, Thomas took ship to Australia on the 'British Empire'.
LAND OF HIS OWN
1853
After working hard in his first years in Adelaide, including with William Reynell, the first winemaker in South Australia, Thomas was finally able to buy land of his own on the banks of the River Torrens, aptly named 'Bankside', where Hardys Wines was born.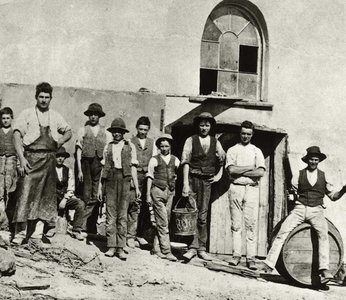 RIGHT PLACE AT THE RIGHT TIME
1876
The Tintara Vineyards Company came up for sale just as Thomas was looking to expand. Established in 1861, and now bankrupt, this McLaren Vale winery had great potential. Thomas bought Tintara on the spot, sold all the wine and essentially got himself a new winery for nothing.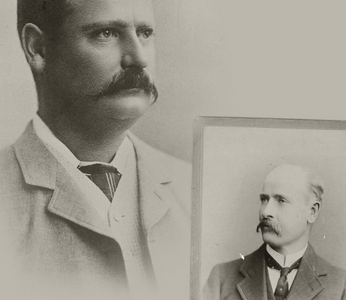 A FAMILY BUSINESS
1887
By 1887, Thomas' sons were all grown up and ready to start with the business, and so Hardys Wines became Thomas Hardy & Sons, welcoming sons James, Thomas Nathaniel and Robert to lead the business into the next century.
A New Century
"Generally regarded as the father of the wine industry in South Australia, he was a grand pioneer who came to Australia as a young man and by his unbounded energy built up business which is known in both hemispheres and which played an important part in winning for the central State such pre-eminence as the producer of wine."

The Register Newspaper at the time of Thomas Hardy's death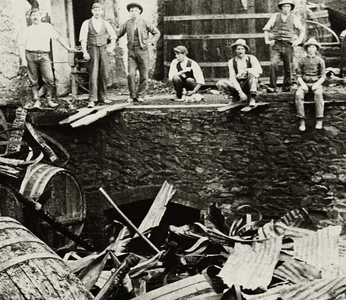 UP IN FLAMES
1904
By 1900, Thomas Hardy and Sons was the largest winemaker in South Australia, so when Thomas' original winery at Bankside burnt to the ground in 1904, it could have been a devastating blow, but Thomas took it in his stride, moving on to his new larger site at Mile End.
DEATH OF A LEGEND
1912
Two days shy of his 82nd birthday, Thomas passed away. From the young man who boarded the ship in 1850 with £30 to his name, to the father of the South Australian wine industry, his vision, perseverance and sheer hard work had built a company to last.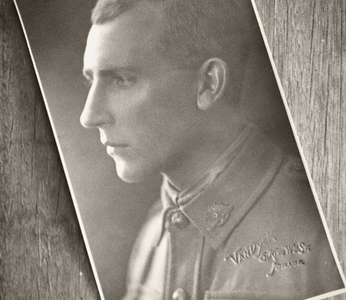 SURVIVING THE WAR
1916
Thomas' youngest son Robert took over the business just before WWI as his son Robert Cyril, and cousin Tom Mayfield both enlisted. Tragically Robert Cyril lost his life on the French battlefields, leaving only two third generation members to continue the business, including Robert's son Ken.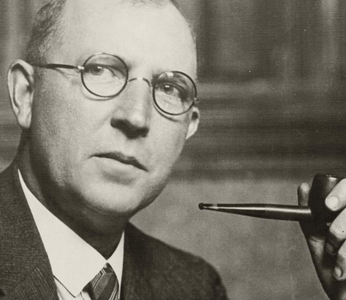 LOSING A LEADER
1938
Tragedy struck again in 1938 when Tom Mayfield Hardy was killed in the Kyeema plane crash, leaving behind widow Eileen and four young children. Eileen, a woman of immense character and fortitude, immediately stepped up, taking on a role with Hardys that would define the rest of her life.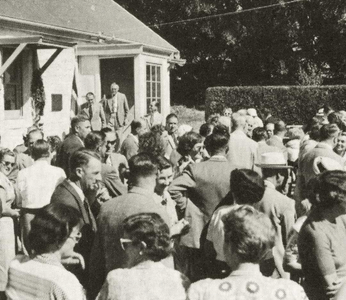 CELEBRATING 100 YEARS
1953
By the centenary, the Hardy family had a lot to celebrate, and that they did, with week-long celebrations stretching from McLaren Vale, through the Barossa, all the way to the Riverland.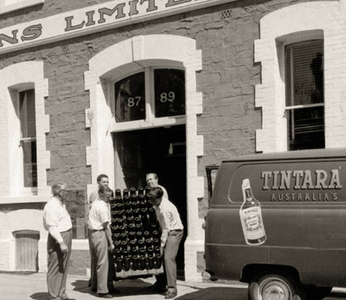 FOUR GENERATIONS
1965
By 1965, the fourth generation of the Hardy family was now on board, with Tom Mayfield's eldest son Thomas Walter taking over the running of the company, and siblings David, Pam and Jim, as well as Ken's son Bob.
International Success
"The Hardy wine empire is preparing to celebrate its 150th year since Thomas Hardy planted his first vineyard on the outskirts of Adelaide. More than 7.6 million cases of wine are now sold worldwide under the Hardy's brand each year that equates to a bottle being bought every four seconds… Old Thomas Hardy would be very proud of how far his company has reached."

ABC National Rural News, 2003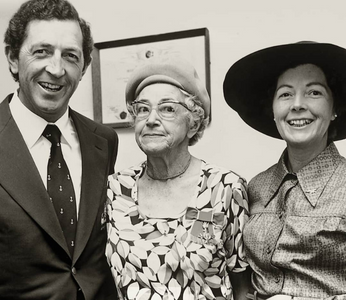 THE MATRIARCH RECEIVES HER DUES
1973
Eileen's four children decided to celebrate their mother's 8oth Birthday with the best wine in the company, the first Eileen Hardy Shiraz. An accolade only briefly eclipsed by the Order of the British Empire she received from the Queen at Buckingham Palace in 1976.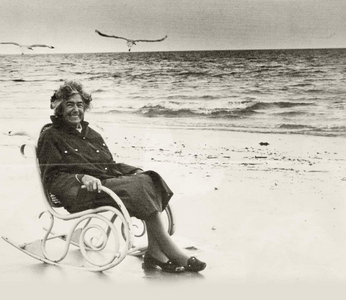 TRAGEDY STRIKES AGAIN
1980
As the 1980s dawned however, the Hardy family received a double blow, firstly with the loss of Eileen herself in April, then her eldest son Thomas Walter, who died of cancer in December of the same year. With the fifth generation only just joining the company, it was a difficult time.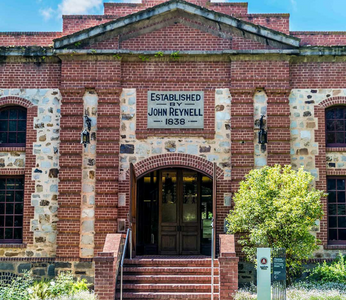 CHATEAU REYNELLA
1982
Before Thomas Walter passed, he put forward the idea of moving to Chateau Reynella, the site of Thomas Hardy's first job in 1850, not far from McLaren Vale. After purchasing the heritage site in 1982, Hardys put prodigious effort into restoring the beautiful building and grounds.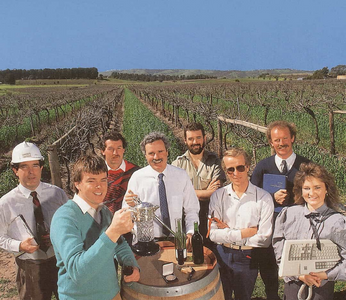 EXPLORING NEW REGIONS
1992
Enjoying great success, Hardys Wines explored new regions in Australia, and abroad, including wineries in France and Italy. It was a costly time, so Hardys Wines went public. This led to the company leaving family hands and merging with Riverland based wine company Berri Renmano Ltd.
INTERNATIONAL SUCCESS
2003
As Hardys celebrated its 150th anniversary, Hardys Wines was travelling to over 130 countries worldwide, with 2 million glasses of Hardys Wines drunk every single day. Hardys Wines was named the number one Australian wine brand, and the second most powerful wine brand globally.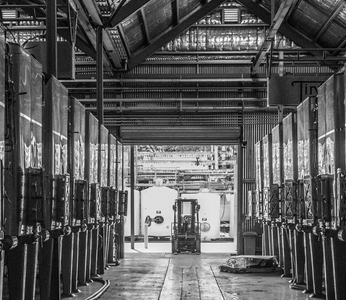 OLD BECOMES NEW
2005
It was time for the old cellars at Hardys Tintara to move into the modern age, embracing the very same principles Thomas Hardy himself used, Cellar 8 was renovated to become the most advanced open fermentation cellar in the southern hemisphere.
Thomas Hardy
The founder of Hardys Wines. By 1876 he purchased The Tintara Vineyard Company. By 1894, Thomas Hardy had become the largest winemaker in the colony, and the press labelled him 'the father of the wine industry in South Australia'.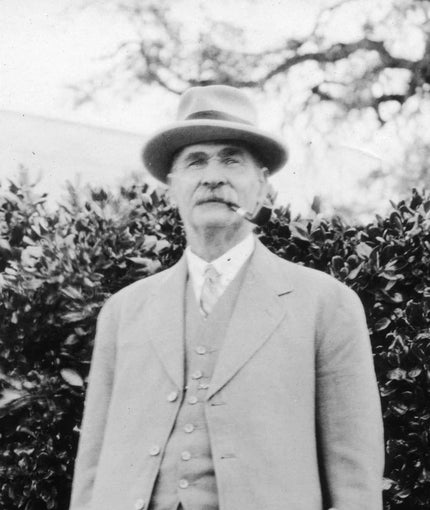 Thomas Hardy Nottage
Thomas Hardy Nottage was Thomas Hardy's nephew, and he began working for his uncle at the age of 15 in 1884.
He retired in 195 after working for Hardys Wines for 66 years. The company made a decision that his exceptional service should be recognised and one of the prime vineyards at Tintara was re-named 'Nottage Hill'.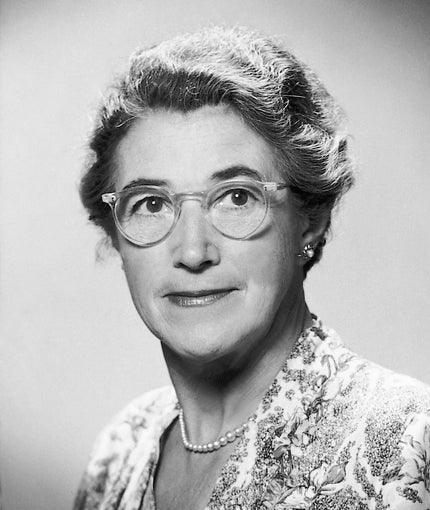 Eileen Hardy
Born in 1893, Eileen took on the role of brand ambassador for Hardys Wines in 1938 after her husband, Tom Mayfield Hardy, was tragically killed in the 'Kyeema' aircrash. She became so well-known by wine lovers that everyone called her 'Auntie Eileen'.
In 1977, her enormous contribution to the Australian wine industry was recognised when she was made an Officer of the Most Excellent Order of the British Empire (OBE).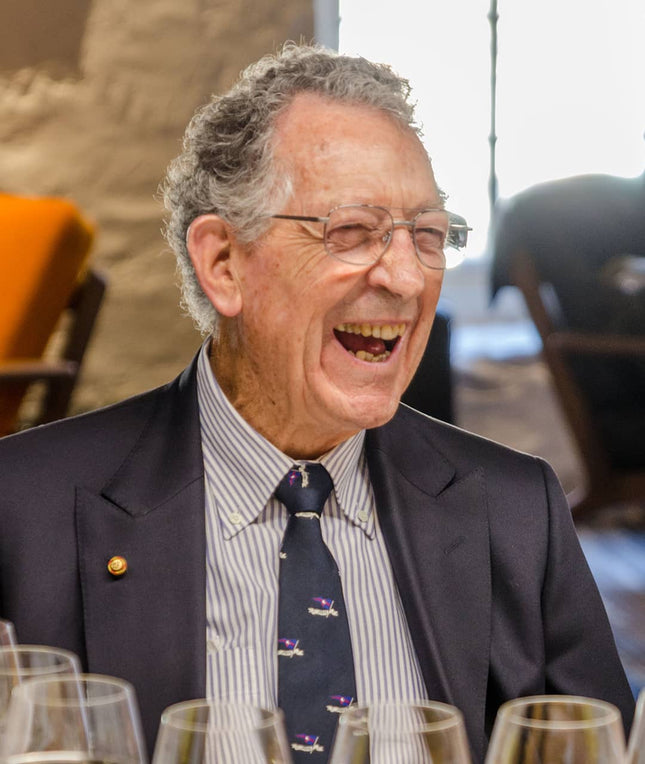 Sir James Hardy
James (Jim) Hardy is Tom and Eileen Hardy's youngest child.
Jim joined the company in its centenary year, 1953, and worked in a variety of roles before transferring to Sydney as director and manager for New South Wales.
Jim is perhaps best known in Australia as a legendary yachtsman. He has sailed successfully in Admiral's Cups, America's Cups and Olympic Games, and he was awarded an OBE and knighted for his services to yachting and the community. In Jim's honour, Hardys Wines released the Sir James sparkling wine range in the late 1980s.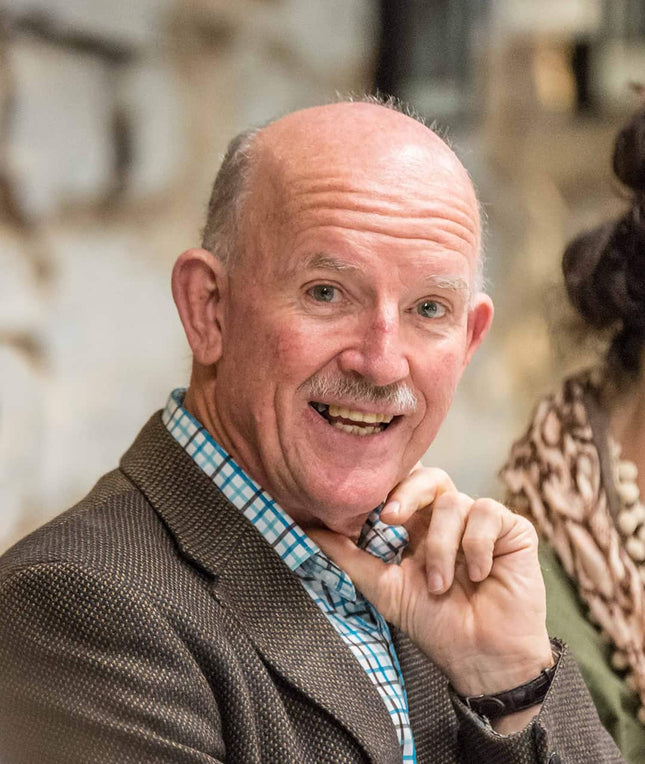 Bill Hardy
William (Bill) Hardy, son of Thomas and Barbara Hardy.
Bill's father advised him to head to France in 1972 to study for the French winemaking degree at the Universite de Bordeaux. Bill's winemaking career spanned 23 years, making wine in South Australia, Western Australia and France.
Bill then became Hardys Brand Ambassador, spending two decades travelling Australia and the world, ensuring the wine world was left in no doubt about the unique heritage, unrivalled product portfolio and outstanding quality of Hardys wines.
OUR PHILOSOPHY
Then, Now & Always. Certainty In Every Bottle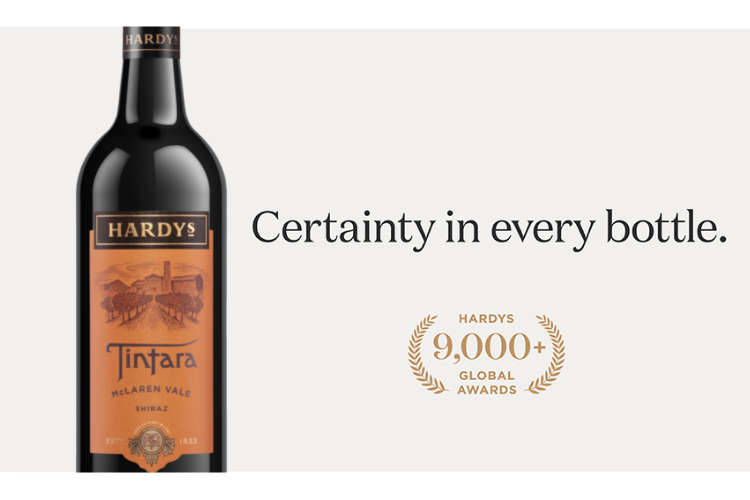 Today our winemakers continue to uphold Hardy's pioneering and visionary spirit, crafting quality wines for consumers to enjoy across the globe. This long-standing commitment to quality, backed by over 9000 medals, ensures that whatever bottle our consumers choose, they can be confident and certain that Hardy's is their best choice.
Australian Winemaking
Hardy's holds a strong place in Australian winemaking history as one of Australia's oldest wineries. Established in 1853, our pioneering founder Thomas Hardy, had the vision to make 'wines prized in markets across the world', a legacy that still lives on 170 years later.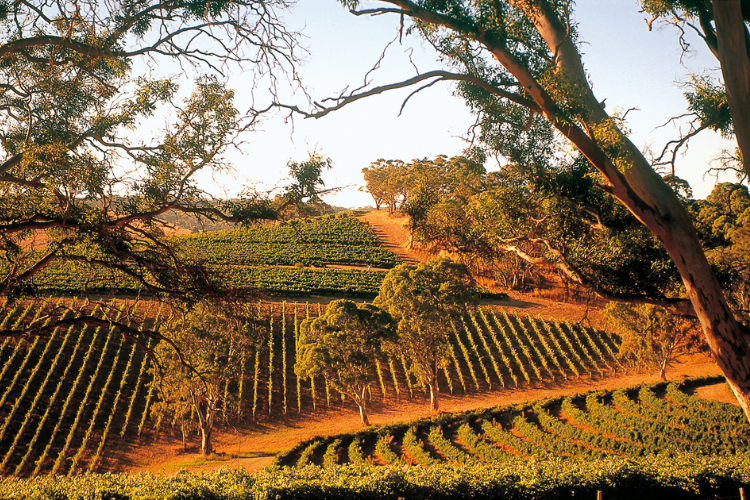 Multi-Regional
McLaren Vale is our home however, we love drawing inspiration and grapes from some of the best regions around Australia to create our unique styles. The distinct characteristics of the grapes from each region are considered and selected to complement and enhance each other, resulting in a complex, unique expression of the varietal, that retains the finest character of each terroir.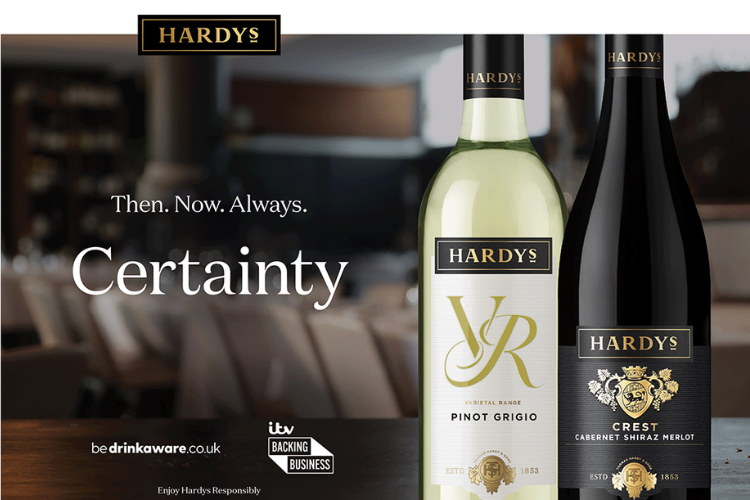 Around the World
2 million glasses of Hardy's are enjoyed every day around the world.
We are also the #1 brand in the UK & have been for over 12 years.
Hardys Winemaking Team
Key to the success of Hardys has been a lineage of incredible winemakers. Each bringing their own rich winemaking skills that goes back for more than 175 years.
Our current Hardys winemaking team is exceptional and each brings their own diverse thinking to ensure Hardys is constantly refining and improving our wines, whilst honouring the winemaking techniques of their predecessors.

(L - R) Matthew Caldersmith, Viki Wade, Helen McCarthy, Sam Milne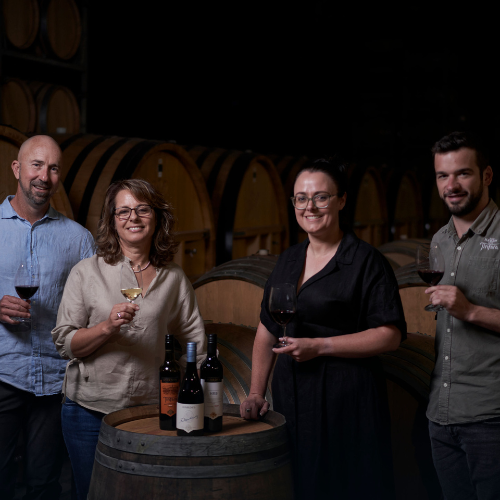 Hear more from Hardys Wines Asia